Buena Vista Realty has numerous real estate listings in Portales / Clovis, New Mexico and the surrounding areas. Buena Vista brokers are members of the Clovis/Portales Association of REALTORS®, REALTORS® Association of NM, and National Association of REALTORS® as well as active MLS (Multiple Listing Service) members.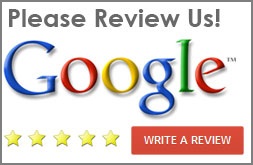 On this website you are able to search all of our listings under Featured listings, as well as sort them by various features such as price, square footage, acreage, etc. to find exactly what you are looking for. Other listings on this website are brought to you as part of our MLS IDX feed and showcase listings from other agencies in our area and in the State. We can show you any of these listings, with only a phone call, text or email to set up an appointment. If you are buying or selling, we can guide you in the process to make this experience less challenging and hopefully more enjoyable.
We would like to visit with you about your real estate needs in New Mexico or the Southwest for homes, dairies, farms, ranches, land or commercial properties. Our office is located in Portales, NM which is centered in the high, semi-arid area of New Mexico and Texas known as the "Llano Estacado". We are surrounded by good cattle country, irrigated and dryland farms, top quality dairies, and we are within easy traveling distance to the Rocky Mountains, Clovis, Roswell, Albuquerque, and Santa Fe. Portales is also the home of Eastern New Mexico University. Take a look at what this area has to offer courtesy of your friends and partners at Buena Vista Realty.